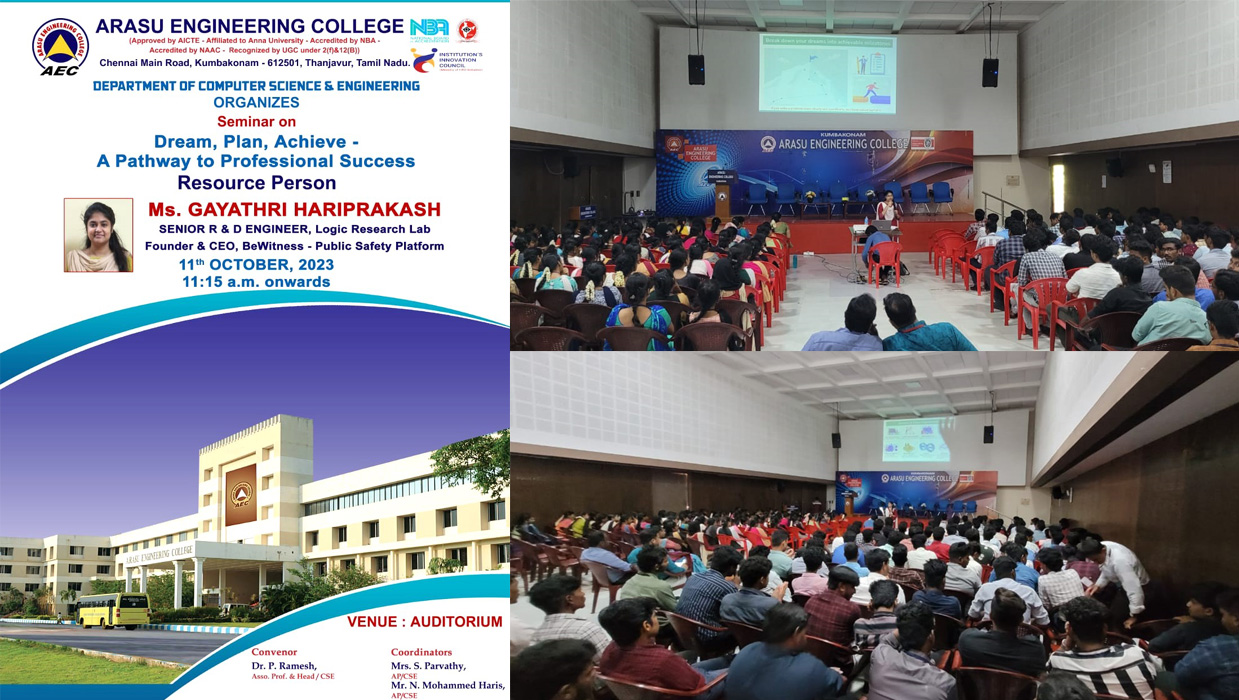 "Continuous learning is the path to mastery, Commitment is the fuel, and Responsibility is the compass and making use of every Opportunity that guides us towards the Summit of Success."
Arasu Engineering College, Department of Computer Science & Engineering  invited Ms. Gayathri Hariprakash (Founder and CEO of BeWitness) as Resource Person for Seminar on 11th October 2023. She gave a talk on Dream, Plan, Achieve – A Pathway to Professional Success. About 250+ Students from  Pre-Final and Final Year participated.
The Topic  covered various aspects, including:
The Power of Engineering Our Limitless Potential
Self-Discovery and Goal Setting
Exploring Entry Level Career Paths
Domains & Career Opportunities in Computer Science and Engineering
How to develop Logical Thinking and Problem Solving Skills
Dream Big! Imagine a World Transformed by your Innovation. Computer Science & Engineering is the field of endless possibilities. It's not just about landing a job, it's about finding your passion, your purpose and making an impact. Shape the future with your Dedication and Innovation.
- BeWitness Founder Ms. Gayathri Hariprakash