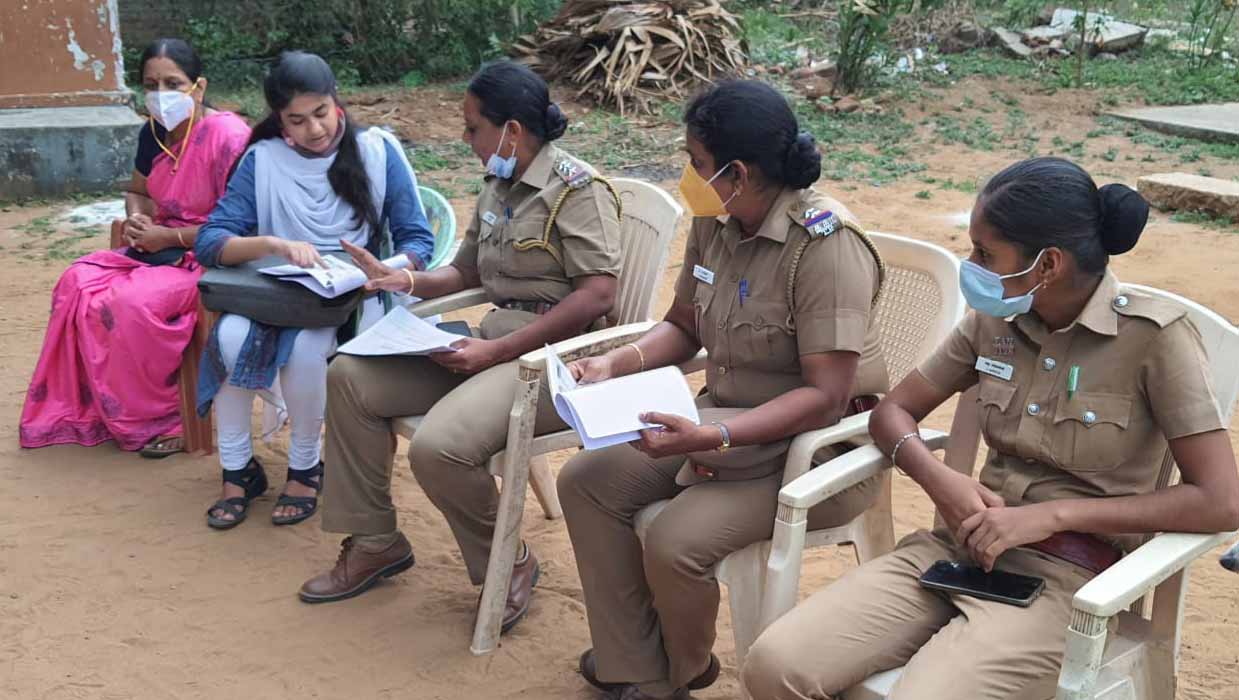 Great initiative by Kumbakonam Women TN Police to create awareness about Women & Children Safety especially to the Village residence Conducted on 17th July 2021. Happy to be a part of the Awareness Programme.
Women & Children Safety awareness talks were given by Inspector Mrs. Rani, Sub-Inspector Mrs. Subashini, Social activist Mrs. Sangeetha and Mrs. Kavitha (Thirubuvanam Panchayat).
They emphasized the importance of the Parent's and Child's role and the following points:
-> Recent crime cases against Women & Children increased especially during Pandemic.
-> Problems women are facing in day-to-day life.
-> Factors causing family issues, and how to lead a happy family.
-> Parents' duty to educate their children on types of touch.
-> Create a friendly relationship with children to share and express their problems openly with Parents.
-> Spend quality time with children by listening to them and educating about interpersonal issues when they begin to face the world.
-> Implications of Child marriage, and how it affects Girls mental and physical health.
-> Family problems can be solved by first speaking openly within the family members and adjusting for one another.
-> Keeping a watch on a child's behavioral changes closely.