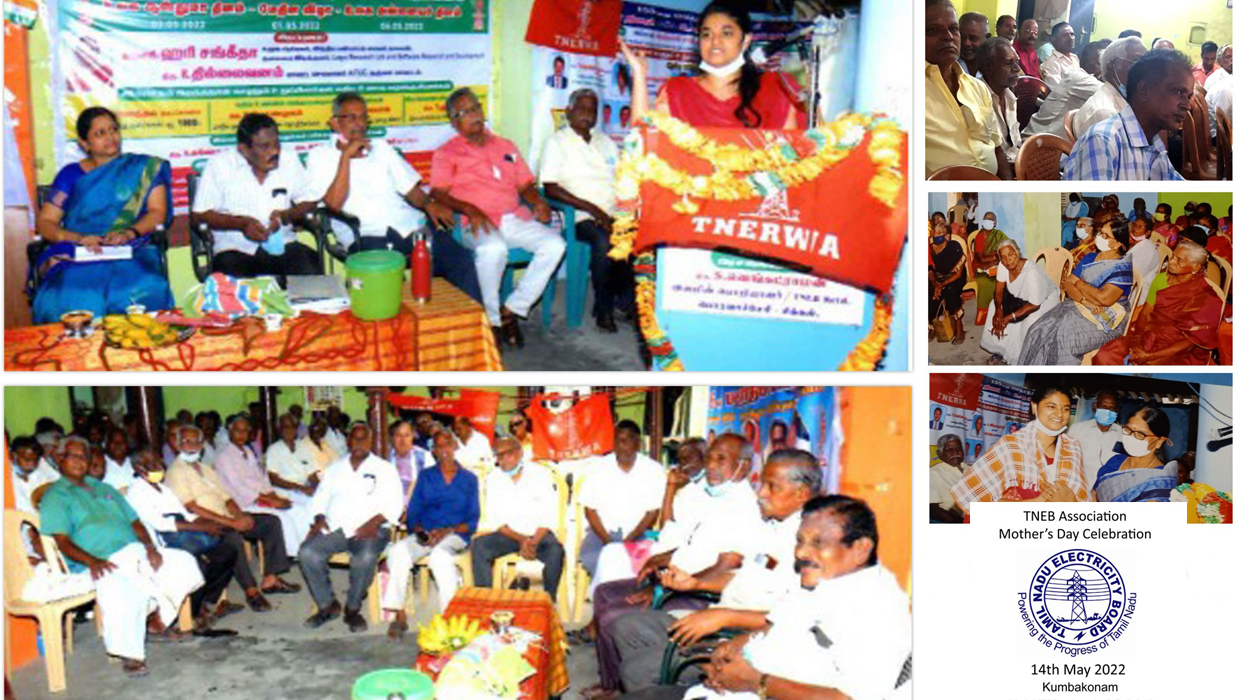 The Retired Employees of TNEB (Tamil Nadu Electricity Board – Kumbakonam) celebrated Mother's Day on 15th May 2022, organized an invited talk on the topic Elderly Safety Awareness. BeWitness Founder and CEO Ms. Gayathri Hariprakash, was invited as a Speaker to this event. More than 150 elders between the age group of 60 to 80 attended the event. BeWitness team is grateful for this opportunity provided.
Ms.Gayathri Hariprakash gave a thoughtful speech on many different aspects of elderly safety and its connection to moral, ethical, and human values, to safeguard themselves and their future generation. The session was an eye-opener that allowed the audience to realize their responsibility as parents, grandparents, and as a responsible public. She also emphasized the following important factors for shaping this world into a better and safer place:
What are the various crimes happening in this generation?

Why is the crime rate against women & children increasing?

Who is most vulnerable to crimes and why?

How does it affect an individual, family, relatives, friends, and neighbors?

What are the small steps we can take, and how it will create an impact making a difference in the next generation?

What are we missing to teach our future generation?

Which is the right time to teach our upcoming generation?

How does the lack of emotional bonding between parents & children make them vulnerable to crimes?

Due to the generation gap, there is a need to guide upcoming generations in different ways. What are the methods we can use to teach them ?

Importance of making the upcoming generation aware of how to handle various situations by sharing their experiences and various real-life examples.

Importance of teaching children to raise their voice for help and how to protect themselves mentally and physically.

Need for change in the perspectives of success and duty, and importance of teaching real human values.

Need for Personal safety drills for individuals, families, workplace, etc.,

Few tips on online safety for elderly people with modern technology and awareness about tools available.

Importance of early stage moral education in various age groups for both girls and boys,in schools, colleges, and in the workplace corresponding to their social conditions with real-life examples.

Need of avoiding quarrels in the presence of their children affects their mental health and makes them vulnerable to becoming either a victim of a crime or stimulating them to commit a crime.

Awareness on creating an emotional bonding between their children. Discussions on both positive & negative news, and scenes in TV/cinema with their children, instead of changing the channel, to create awareness and openness among children. This practice nurtures children to be strong enough mentally to share problems they face in real life without any hesitations.
Let's all take an oath to impart in our upcoming generation the virtues of real love, care, happiness, helping nature, friendship, respect, duty, hard work, honesty, loyalty, and forgiveness. Real success lies in bringing up our children as a responsible individual, who in turn brings up a responsible generation, and not just in fame, education, or a wealthy life. Our duty is not just completed after our children lives get settled, but in guiding them to bring up the next generation who leads ethical lives.
It gives me great pleasure to have been invited by the Retired Employees of TNEB, Kumbakonam, on the commemoration of Mother's Day to speak on the "Awareness for the Elderly Safety". I'm so pleased and happy to be in the presence of more than 150 enthusiastic loving grandparents all of one accord. It was surprising that they arrange events every month at a common place, celebrating themselves on their own efforts. My heart goes out to them, as they shared the agony they are experiencing due to the ongoing advancements of this modern age, that created a gap between them and their children. I wholeheartedly thank them for the invaluable opportunity, and I'll cherish their acquaintances and memory all my life.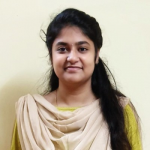 Gayathri Hariprakash,
Founder & CEO, BeWitness.