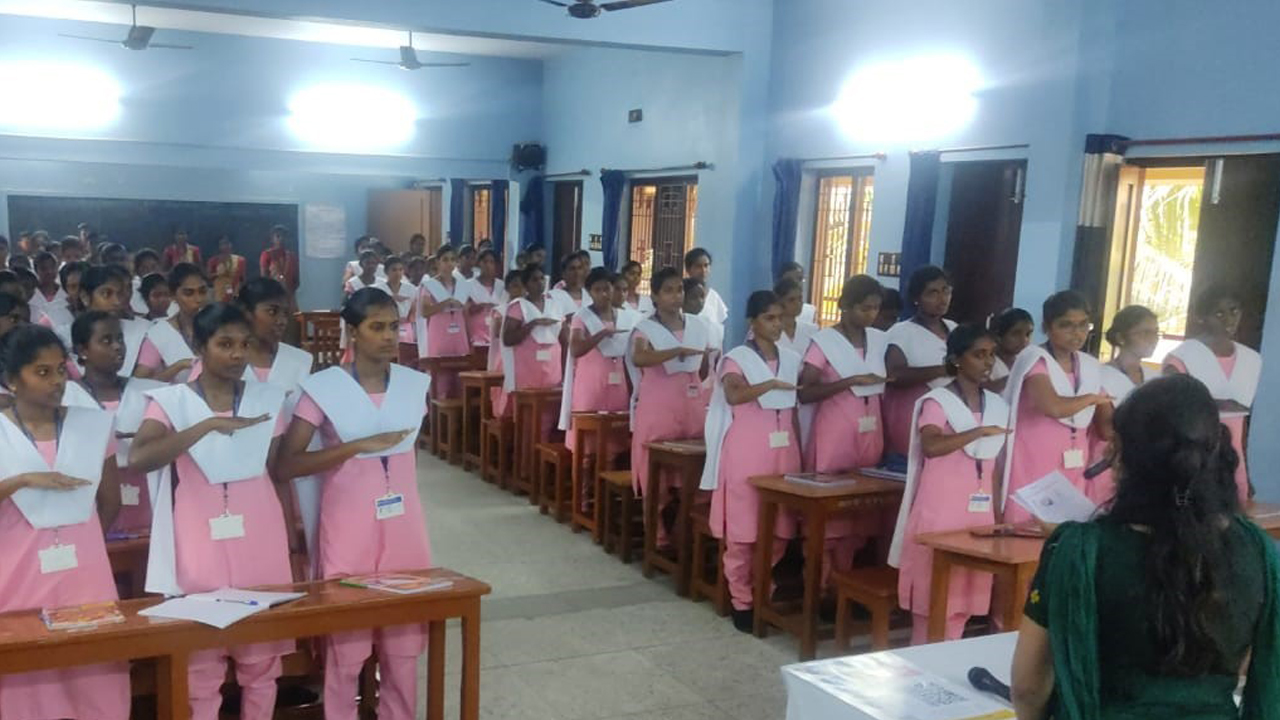 Personal & Public Safety Awareness Programme for Nursing Students
Safety awareness is a constant realization every individual must have at all times. Through taking part in Awareness Programmes, people can recognize what's wrong and right through their instincts, which increases their ability to make the right decisions.
Medical profession and nursing education play a vital role in society. Nearly all health care providers, including doctors, nurses, and students experience physical, emotional, sexual abuse, or other forms of workplace violence at some point in their career. They are also required to work in shifts during nights, which might be insecure at times. In such cases, most professionals and students are afraid to speak up, they lack a strong understanding of their rights for personal safety, and so remain silent in their unsafe situations.
"Safety has to be everyone's responsibility. Everyone needs to know that they are empowered to speak up if there's an issue ".
In light of this, on 20th December, 2022, a special Safety Awareness Programme was held at St. Xavier's School & College of Nursing, Kumbakonam; and the team BeWitness is grateful for the opportunity provided. Ms.Gayathri Hariprakash (Founder & CEO), Jemima Caleb (Content Head), and Srinath (Web Developer) shared awareness with over 250 students, and faculty members. Students were emphasized to maintain a culture of safety both during their education and during their service to the community. The Programme commenced with an illustrative Safety Awareness Video, addressing the increasing crime rates and progressed with explaining how to create a safety culture for themselves and for people around them in times of danger, necessary measures to ensure the security of nurses, and how to protect themselves from the risk of violence, harassment or sexual assault. The session was an eye-opener that allowed both the students and teaching staff to realize their responsibility as nurses of the society, and pledged to protect themselves, their friends and family, and the general public. 
Let's Make the World a Safe Place