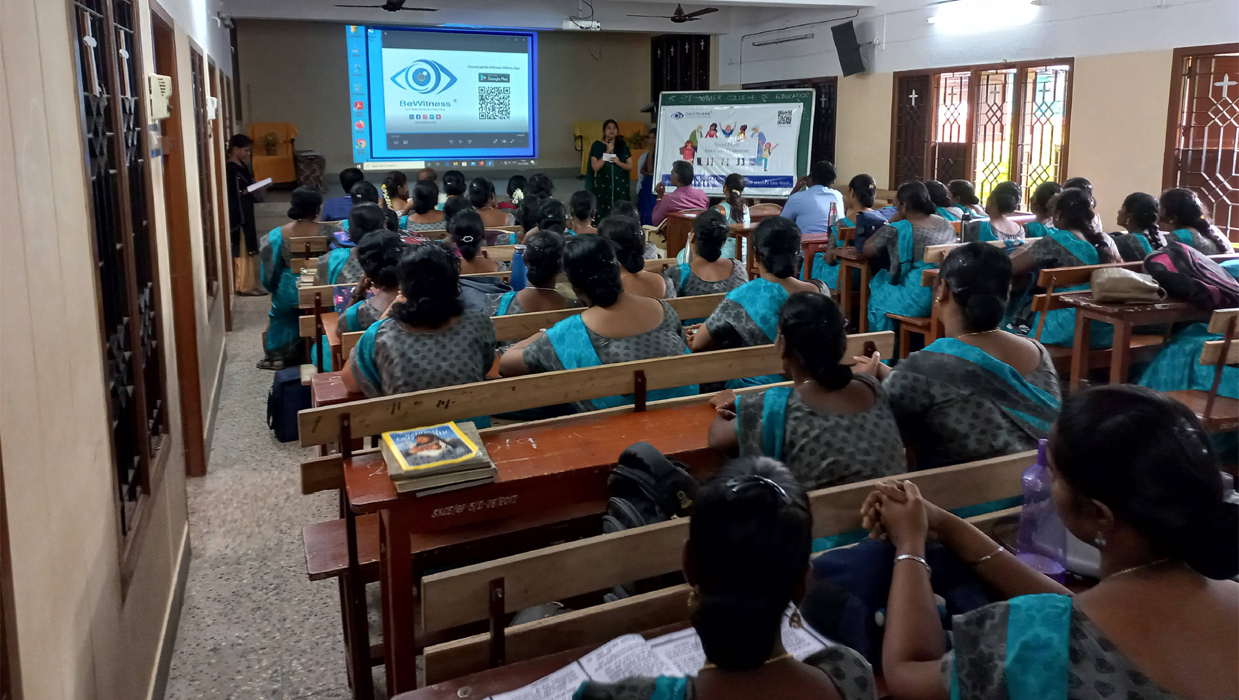 Safety Awareness is the habit of thinking about the possibility that someone can get either physically or emotionally. Every individual, be they in any profession, they need to act as a human being, distinguishing what's right and what's wrong and be willing to take action to control or eliminate those hazards. These can be practiced only through promoting safety awareness in the places where we belong like academic institutions, workplace, or in the public places.
Among students, moral development remains an essential process which should start right from their early childhood. As good teachers have great impacts on society, they play a vital role in shaping their children's character and personality, helping them choose what's right and wrong, and good or bad. Though the world gets modernized every day, it's every teacher's responsibility to guide, support, and hand-hold their students and instill key values during their growing up years.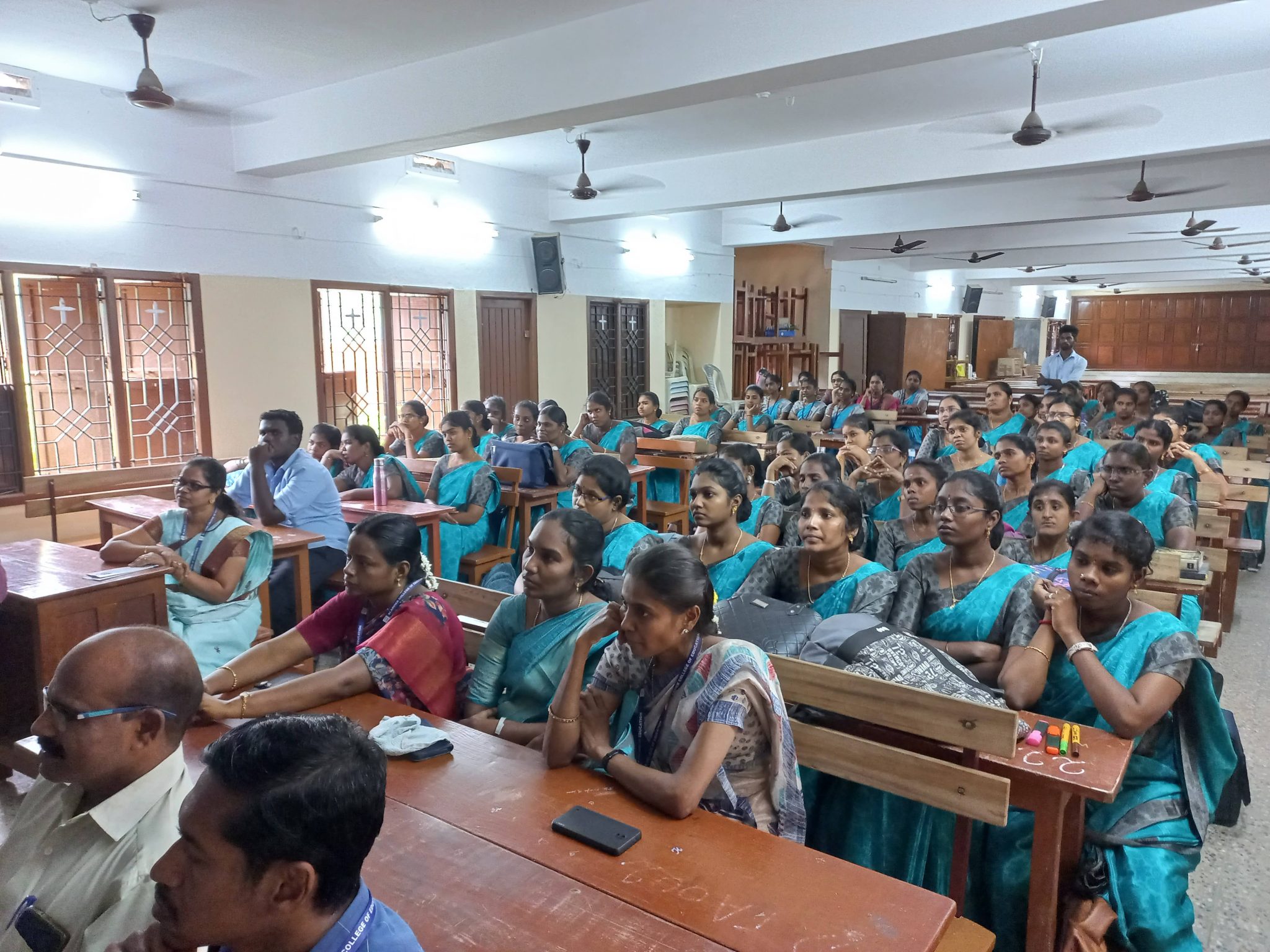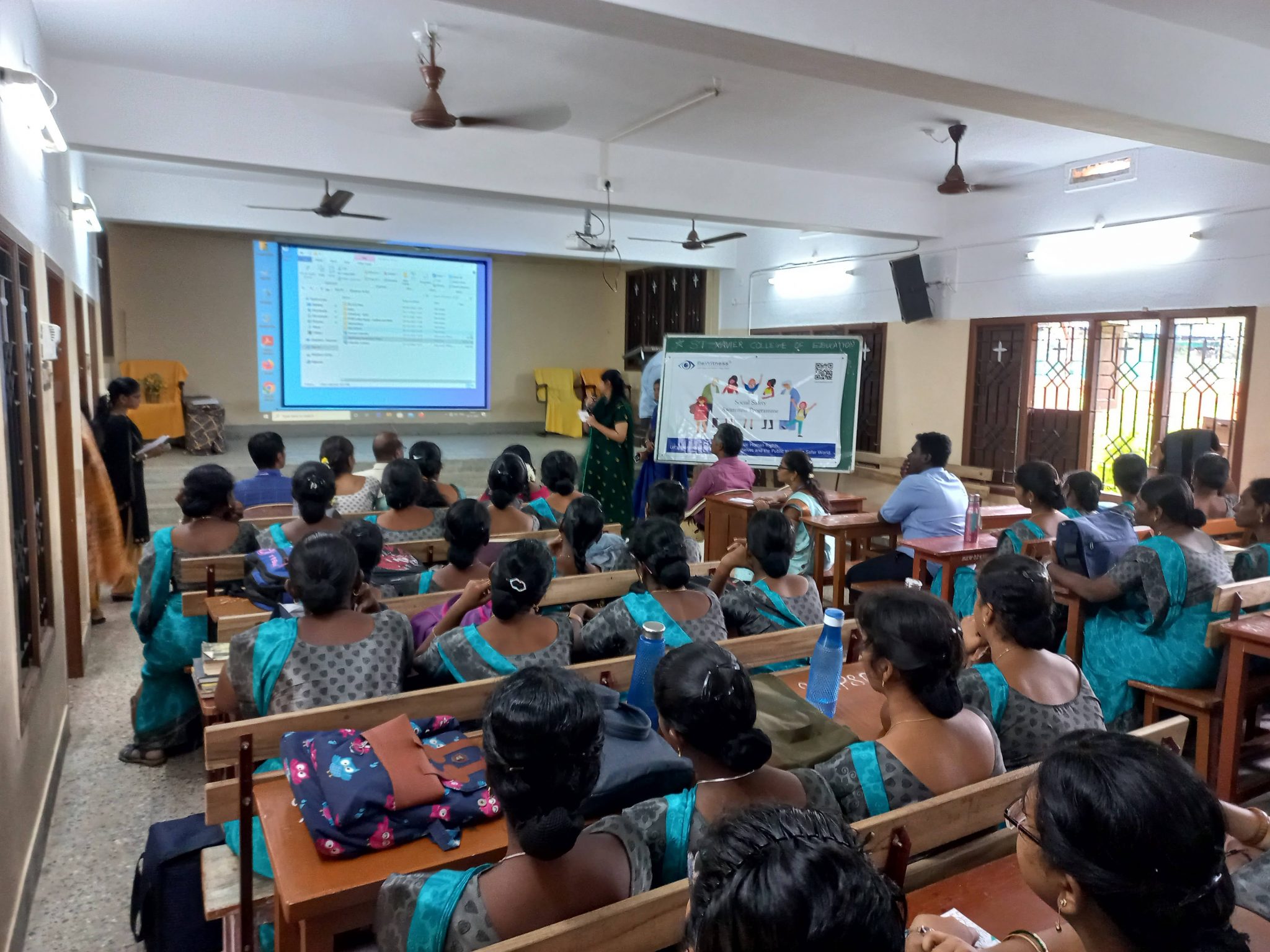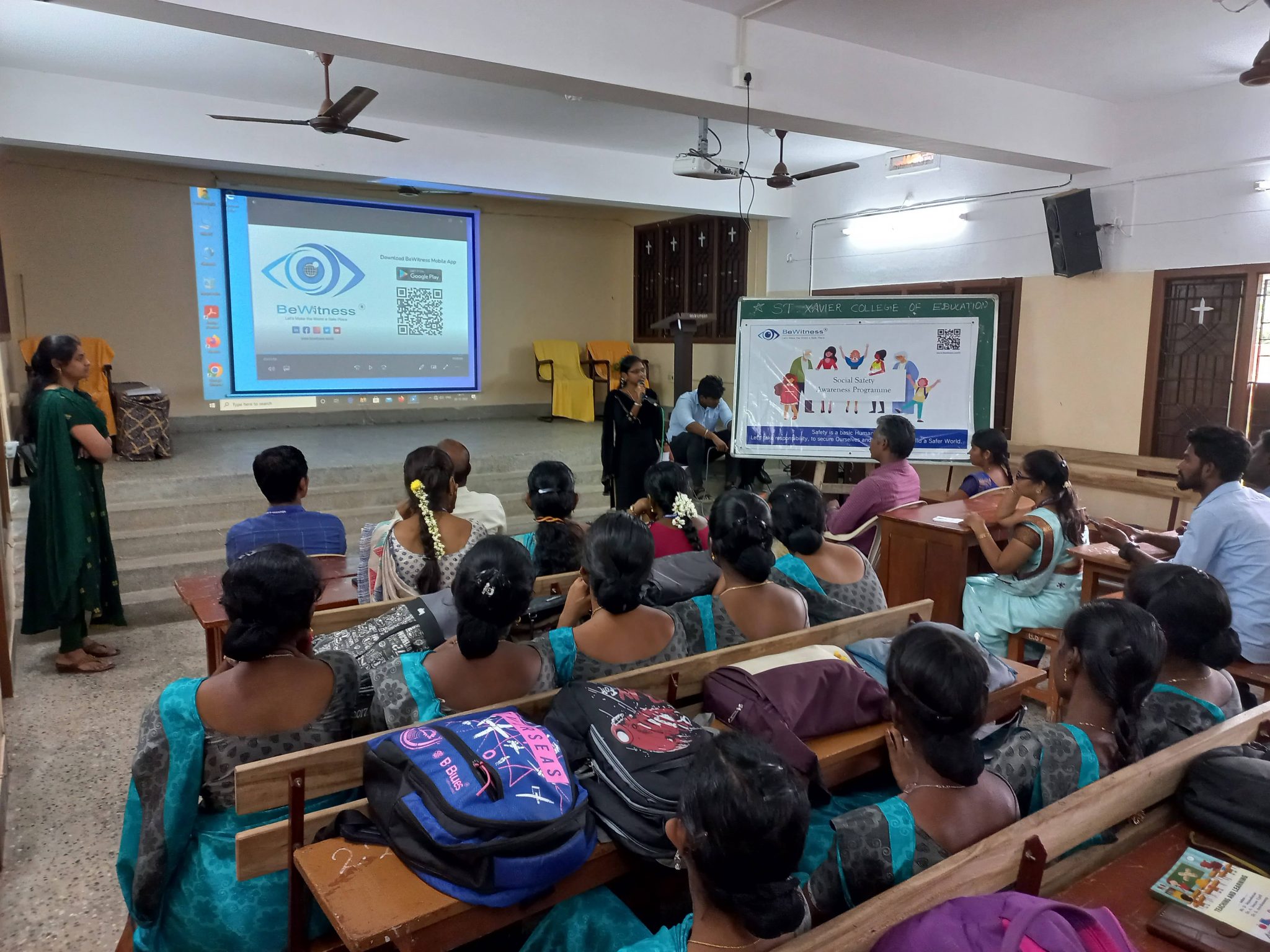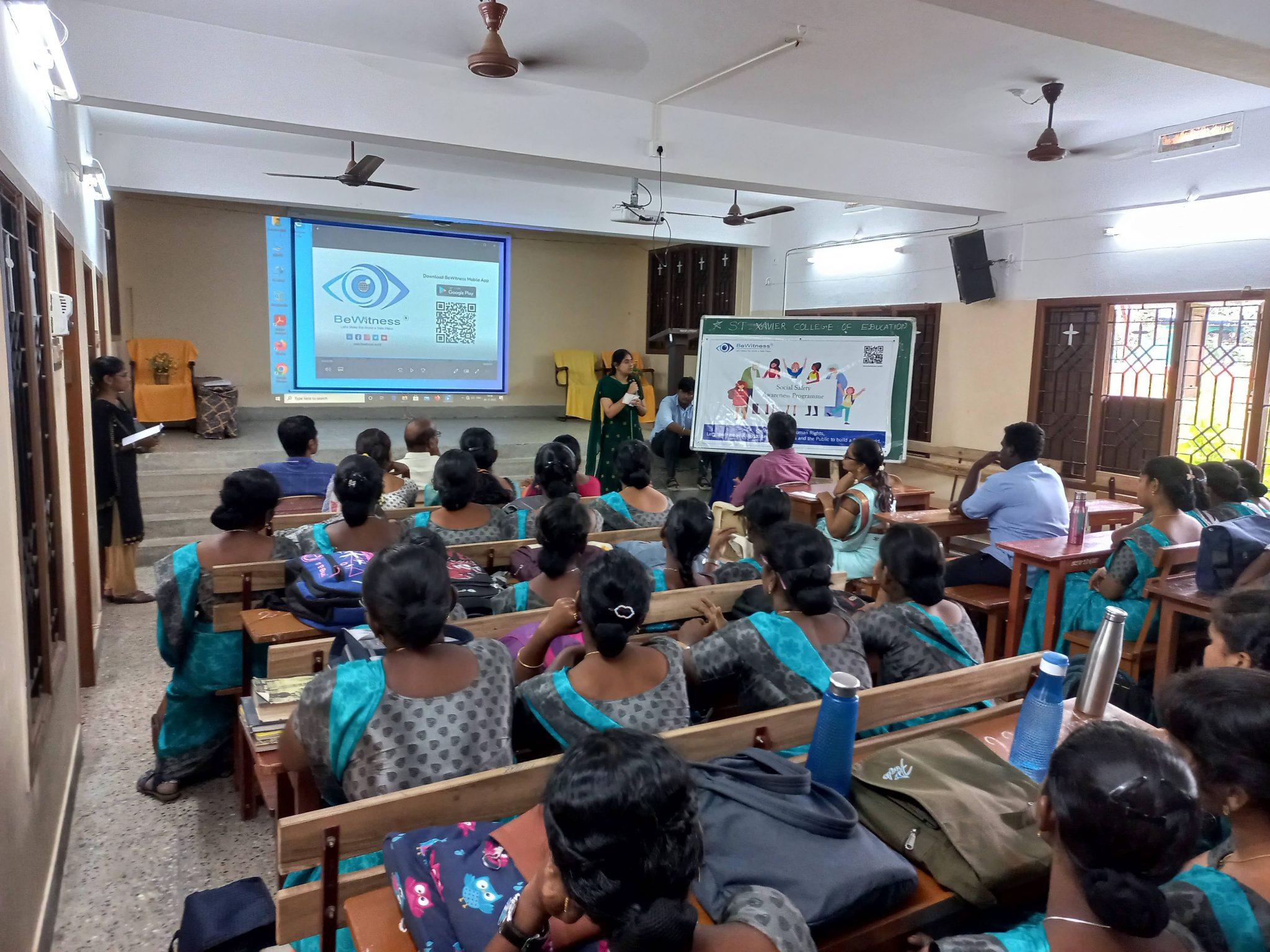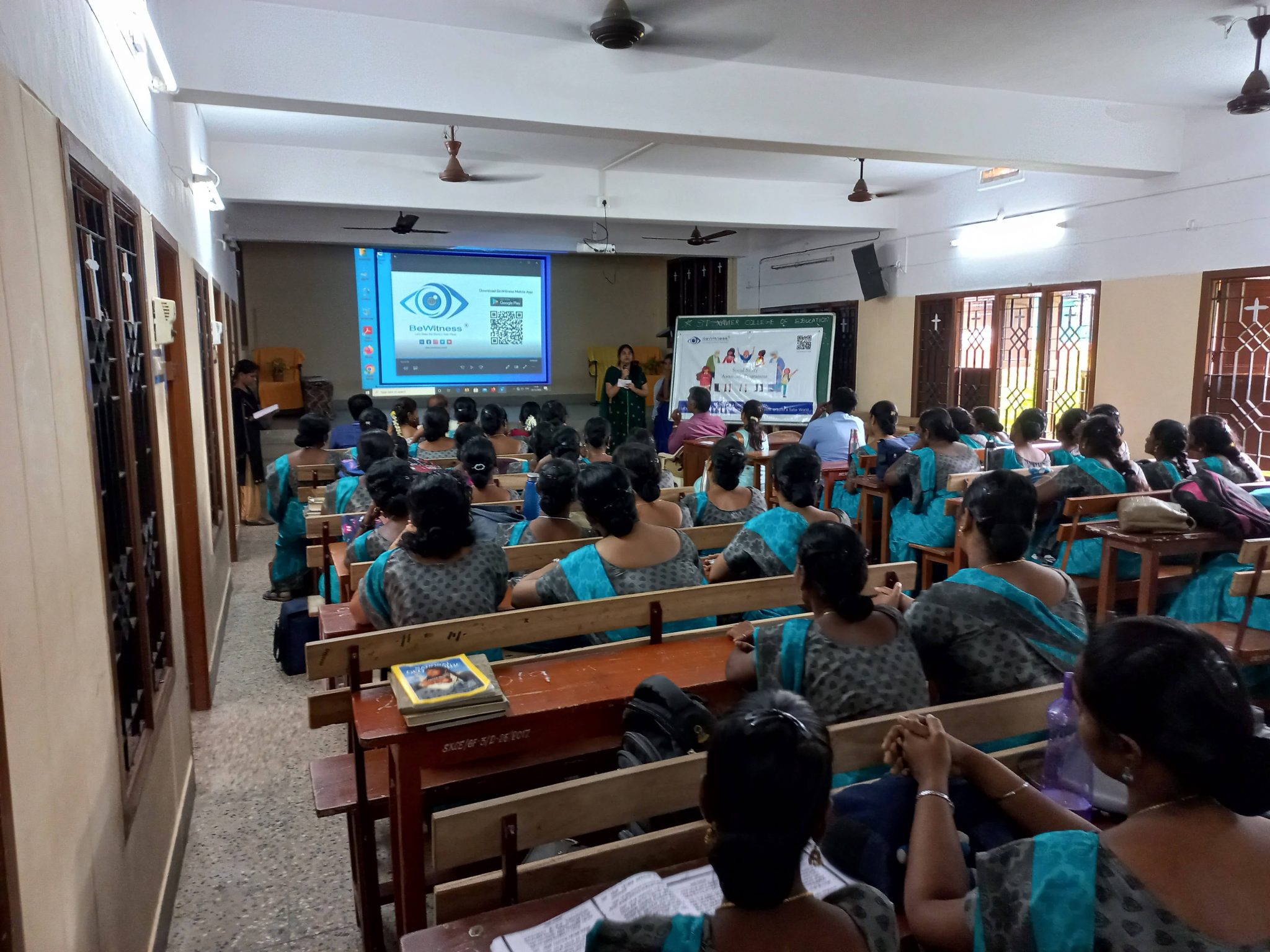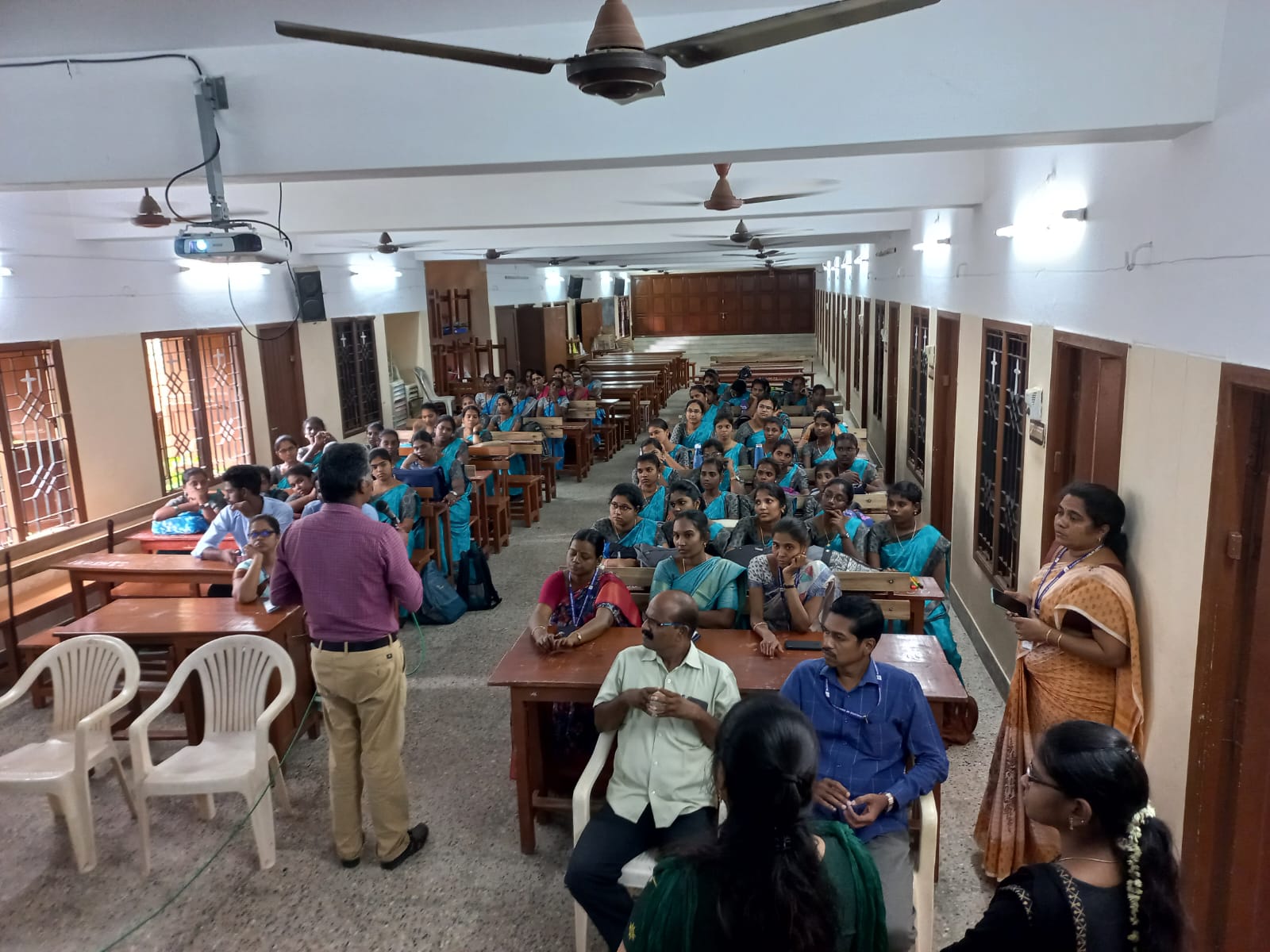 " There can be no high civility without a deep morality".
BeWitness is thankful to St. Xavier College of Education, for granting an opportunity to conduct an Awareness Programme on 20th December, 2022, and gratefully acknowledges the participation of more than 100 teacher-educators and other faculty members, who are capable of teaching moral values to the future generation. Ms. Gayathri Hariprakash, (Founder & CEO of BeWitness), Ms. Jemima Caleb (Content Head), and Srinath (Web-Developer), delivered an inspirational message and gave them several practical safety tips. Ms. Gayathri Hariprakash emphasized the importance of teaching moral values in schools, and also familiarized teachers with the benefits of technological advancements that can help them protect themselves in the event of any crisis, or in an unfamiliar environment. An Awareness video representing the usage of mobile app technology in danger was shown, and several precautionary measures were emphasized to the teacher educators as general life lessons, highlighting how to pass it on to the next generation during their service as teachers. The Programme also cited that students must be taught and made aware of the physical as well as psychological effects of hurting someone. All teacher educators and staff took safety pledges to protect themselves from harassment and abuse, how to create a safe space for their friends and family members who are involved in such situations, and how to react wisely when a stranger experiences such a problem. 
Let's Make the World a Safe Place