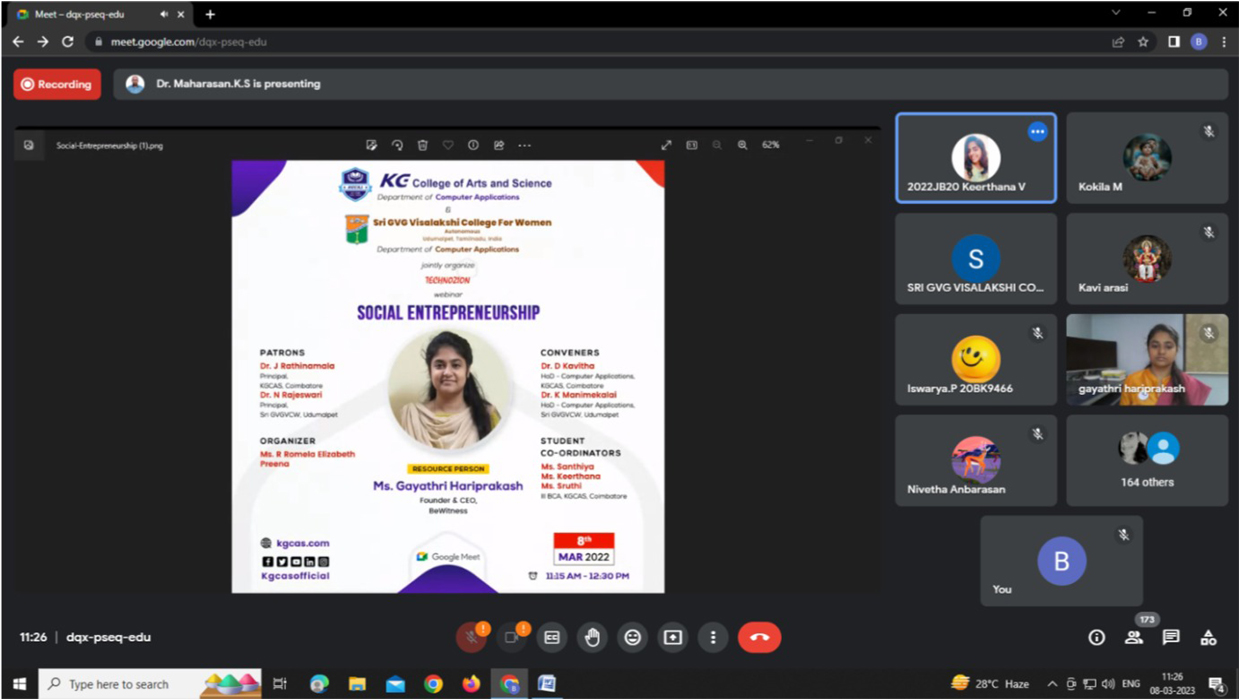 "The job of a social entrepreneur is to recognize when a part of society is stuck and to provide new ways to get it unstuck." – Bill Drayton (Father of Social Entrepreneurship)
KG College of Arts and Science, Coimbatore and Sri GVG Visalakshi College for Women, Udumalpet  invited Ms. Gayathri Hariprakash (Founder and CEO of BeWitness) as Resource Person for Technozion Webinar on International Women's Day (8th March 2023), to motivate Computer Science graduates on Social Entrepreneurship.
174 Students from  Pre-Final and Final Year participated in this online webinar. The session was very informative and highly interactive. It covered how one gets Social Entrepreneurship Ideas and executes the idea by building a Product.
BeWitness is Happy to be part of Technology Innovation to bring Social Change.
I believe that contributing to solve Social Issues is the Purpose of our Life. Do what you can, with what you have, to bring positivity into spaces where there previously was a huge void to fill, definitely it will create a Very Big Impact on several Lives.
- BeWitness Founder Ms. Gayathri Hariprakash