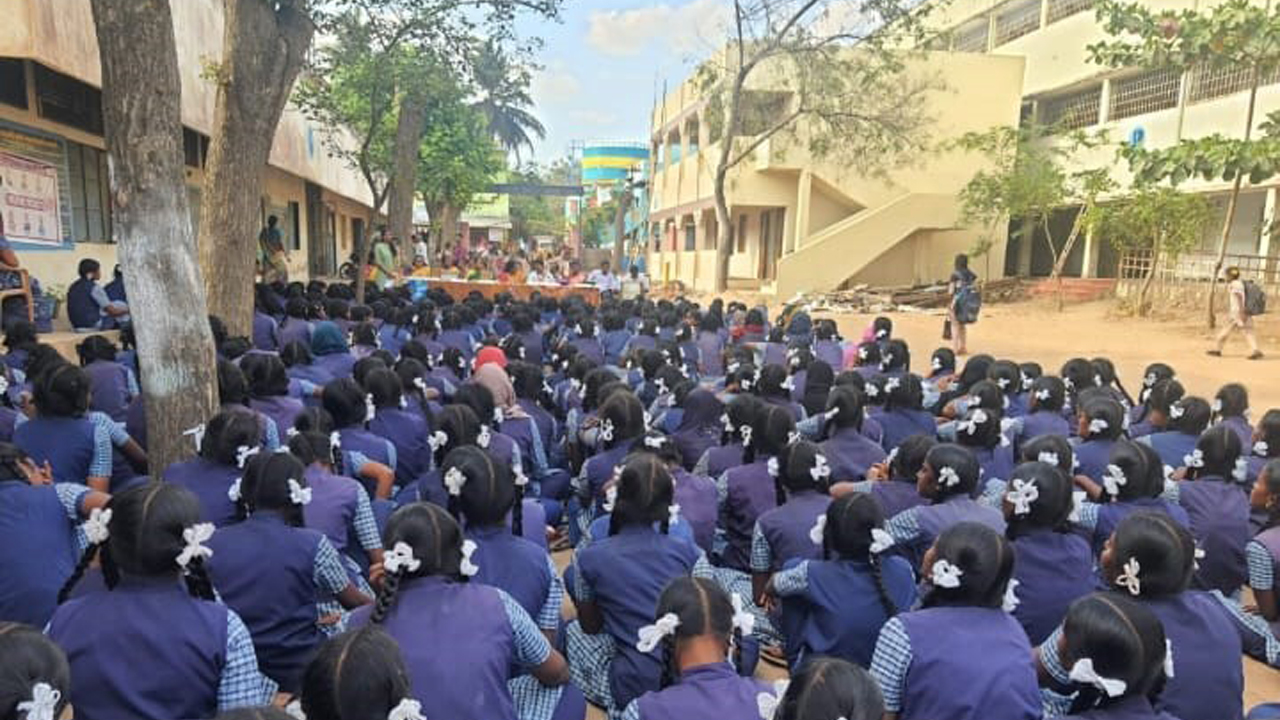 Government Girls Higher Secondary School, Thirupalathurai, in association with Rotary Club of Papanasam and Rotary Club of Kumbakonam, invited the Founder and CEO of BeWitness, Ms. Gayathri Hariprakash as Chief Guest on State Girl Children Protection Day (24th February 2023), to give a Motivational Talk to 650+ girl students who are going to appear for Public Exams in the upcoming weeks.
Ms. Gayathri gave an eye opening talk on "Empowering Girl Students for the Future" with real life examples.
Few Highlights of the Talk are:
Importance of Time – One Day, One Hour, One Minute not come again in your entire life. We know the value of time only when a teacher calls students to enter the exam hall or while the invigilator starts collecting answer papers. We regret that if I can get 2 minutes, I would have completed it.
Value of Life – After defeating millions of life cells we formed in our mother's womb, we entered this world. Are we simply going to get jobs, have food, sleep and spend life like this? Don't you want to make history?
Importance of being Healthy and Taking Good Sleep.
"Education is the most powerful weapon which you can use to change the world." – Nelson Mandela. Emphasized what are the Responsibility of each and every Girl Student? And How Education going to help them in future?
"Be Original, Be You" – Each and everyone has a purpose in this world. Each and Everyone has different Timelines. Find your Purpose, Chase your Dreams, Love your work, put your efforts on your Passion, Create impact in the Society with your education.
Opportunities are everywhere, Language is not a barrier.
Hard work always has value, Failure is a part of success, Success is not a destination, it is a journey.
Few tips to keep themselves Safe in their Home, School, College and Workplace.